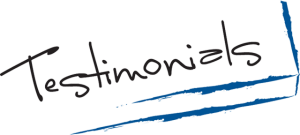 Carole really knows her stuff. I hired her to help develop and implement a social media strategy for my band (Bodacious, see www.bodaciousSF.com to learn more). I work in marketing and am active in social media, but her knowledge far exceeded mine, and she gave good counsel at every step of the way. She knows the strengths and weaknesses of both existing and emerging platforms, and shares an informed POV. Highly recommended!
–Lee Shupp, Singer/Songwriter/Guitarist
Bodacious

---
I love working with Carole and you will too! She is thorough, precise, reliable, and keeps up to date. She follows your every e-mail. More importantly, she cares about who you are. You are not just a number to Carole. You will enjoy working with Carole when you need to SEEK SOCIAL MEDIA!"
–Nanette Tashnek, MSW, D.PSc, Eidetic Practitioner
Nanette Tashnek Eidetics
---
If you are lost in the crowded arena of social media, then find Carole Billingsley. She is the consummate professional who offers a personal touch to get you noticed on social media. I was astounded by her wealth of knowledge, from WordPress to Facebook to LinkedIn, to help me get my sites running efficiently and effectively. Because of her, I have a stronger online presence and know how to interact more productively with the online community. Carole provides wonderful results and is super reliable. Thank you, Carole! I'm glad I found you. You've made me more visible!!
– Leonard Szymczak, Life coach, trainer, speaker, psychotherapist, and writer
Roadmap Home
---
Social media marketing can be a very broad and overwhelming animal. I was looking for and needed a way to grow my Facebook business page. Carole Billingsley and I used to work for the same company and I learned she had started her own business, Seek Social Media. I am so glad she contacted me. Seek Social Media has done wonders for my page! In less than 2 weeks, the "likes" more than tripled. I could not have done this as efficiently without her help and guidance. The weekly calls are invaluable, even when I don't complete my to-do list (smile). If you are looking for a way to grow your page and learn strategies for social media marketing, Seek Social Media is definitely the way to go! Carole gives one-on-one customized attention to each client and their needs. I am more than pleased with the results!
– Gail Fly, Owner
Raising the Standard Music, LLC
---
Carole has helped me immeasurably with my new website as well as proceedings with Facebook and Twitter; she is helping me learn the jargon, giving me leads on how to get the most from networking with other social media sites, and helping me to understand implicitly how to maneuver with the ebb and flow of this process in order to stay afloat and keep being overwhelmed to a minimum. Her assistance has been invaluable and I'd recommend Seek Social Media in a heartbeat!
–Alison Davis, Owner
Naked Ballerina Productions
alisondavis.org
Home of the What Now??? podcast!
---
Our business uses Facebook daily and it's important to me that other businesses engage with our page. Seek Social Media has not only been an active engager with our page, but a highly respected expert in the social media field. We often "share" Seek Social Media's posts with our fans. Carole is on the cutting edge of what's happening out there with social media. I highly recommend her services.
–Donna Saliter, Principal
In Touch Promotions
---
We just wanted to let you know how excited we were with the work you did for us. You captured the very idea we wished to get across to our potential customers. We feel with your ability to create a great product, we will be doing a great deal of business in the future.
–Francine Folmer, Owner
Tap Entertainment
Chief Financial Officer
TAPwrestling.com