Jump to:   Carole's Story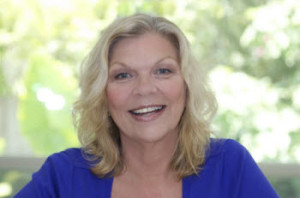 Hi! I'm Carole Billingsley, founder of Seek Social Media. I'll help you create strategies and plans to connect and engage with your target market, increase brand awareness and grow your bottom line. I'll work with your team to create solid social media policies and crisis management plans.
I consult with and train my clients on social media best practices, keeping them up-to-date on changes and trends in social media, and working with them to develop successful strategies and plans. My clients work at the top of their game by staying ahead of the curve.
Whether you're in need of a consultant, trainer, or speaker, an audit of your digital presence, creation of a social media policy or crisis management plan, I'm here to help your brand thrive and grow in the digital world.
Your brand is unique. How your customers perceive your brand online can be the difference between losing a sale and gaining a brand ambassador. Click here for more information about consulting, training, and speaking services.
What does your digital presence say about your brand? How do your customers perceive your brand? Seek will help you put your best digital foot forward. Click here for more information about our digital presence audits.
Your brand's reputation is fundamental to the success of your business – and your bottom line. Having a social media policy and crisis management plan are essential to the well-being of your brand. Click here for information on the ways Seek can help you create social media policies and plans…including emergency crisis communications.
The bottom line is this: You're using social media to promote your business, grow your brand presence and fan base, and ultimately convert your fans to buyers. It's time to Seek Social Media!
I worked in marketing and promotions in the music and film industries for 12 years, working with some of the most highly acclaimed concert promoters, film producers, event producers, and entertainment managers in the US. I was also blessed to work at two of the premier event facilities in the country: The Houston Astrodome and The Summit in Houston. It probably goes without saying that I loved working in those industries and learned so much from the likes of Louie Messina, Arnon Milchan, and Ken Kragen, to name a few.
After my son was born, I took a different route and became a teacher in order to spend more time with him. I loved teaching, but my heart has always been in marketing and promotions. So, I started a side project managing and promoting local and regional bands. When my son graduated from high school (yes, I'm that old! haha!), I decided to pursue another lifelong dream. So, after 20+ years I returned to grad school and received my Master's degree in Human Services in 2008, submitting my final thesis on the day that Hurricane Ike hit the Gulf Coast of Texas.
Our region (Houston/Galveston) was devastated by Ike.  Wanting to help the community and having just received my Masters, I went to work for the international non-profit, Save the Children; working with them on disaster recovery and preparedness in the Houston/Galveston area. Again, I loved my work, but still…my heart was in marketing and promotions.
In late 2010, a friend, who was starting a new business, came to me for help setting up the business' social media accounts. While I was an early adopter of social media (I've been on Facebook since 2007, Twitter and LinkedIn since 2009) I didn't know the ins and outs of using these networks to promoting a business. What I did know is that social media was in its infancy and that the world was only beginning to see its many uses for marketing and communicating. I was in.
That's when it hit me! By combining my love for and experience in marketing and promotions, my love for teaching, and knowledge of social media, I could be of great assistance to others. Seek Social Media was born! But before I could do my best for my clients, I would need more education on using social media for business.  Like any overachiever worth her salt, I devoted myself to finding and following industry leaders and learning everything I could from them. I continue to seek knowledge every day as social media is an ever-changing space, and in order to provide my clients with the best and most up-to-date information, strategies, and tactics the learning process continues on a daily basis.
My clients receive one-on-one attention and dedication from me to effectively and efficiently increase brand awareness, find and engage their audience, and grow their bottom line. In short, I work with my clients to connect and engage with their audience and GROW their brands.
Nothing fills my heart with joy more than helping my clients move from struggling to make social media work, to rocking the social media space and reaping the rewards by turning their customers into brand advocates – and buyers!
How can we help you?